Ray / 2 Unlimited (Interview 2013)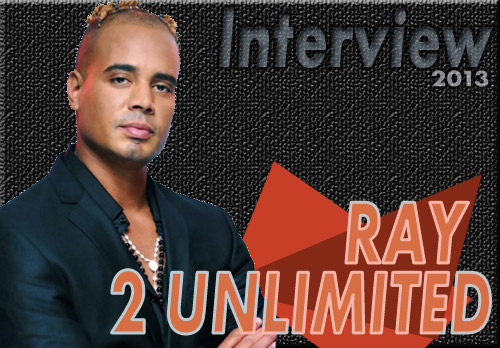 Hello Ray ! Nice to meet you again. I am delighted that you have agreed to answer our questions.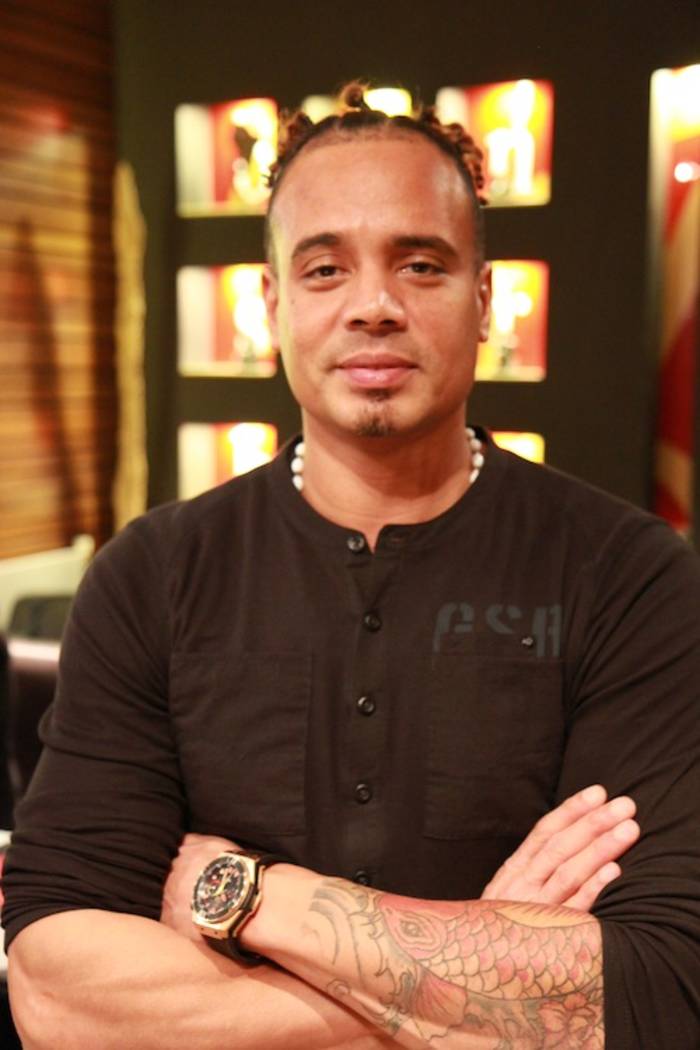 - You travelled a lot with 2 Unlimited in the 90s. What are your best memories of this period ?
It was the best period, of course. We had every three months a hit record… We were traveling a lot in different places. Meeting a lot of people…The 90's was a good time, a very nice time you know… Unlimited time also because it was more possible than now. I was speaking with some friends, and we said "back in the days, it was more beautiful."
Now, my son is sixteen, it's a different time. We have internet... That time we had more fun I think. Yeah !
- So 2 Unlimited are back ! It was so important for you to bring back the original name ?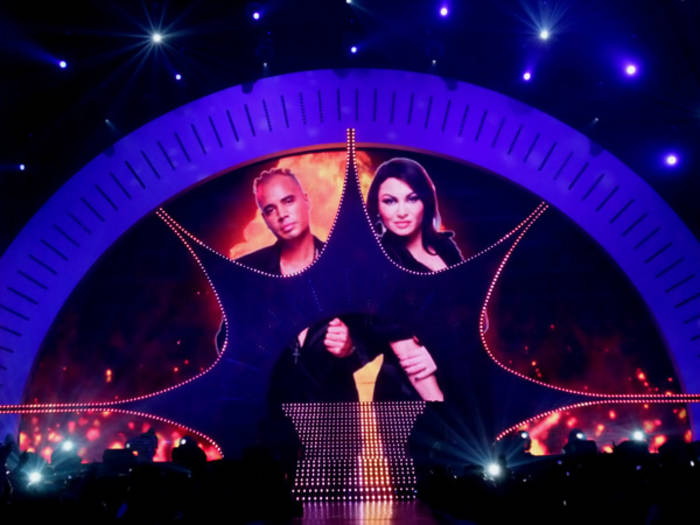 Yeah, for sure… Of course, we were doing a lot of shows with Ray and Anita. But of course 2 Unlimited, everybody knows 2 Unlimited ! If you go to Japan, Australia, Italy or South Africa… When you go to Tokyo you say Ray and Anita… ?!?!!* You say 2 unlimited… Yeah. Ok ! We had a lot of shows, but now more shows are coming because of the name. So, it's better for us… and nice to have our name back.
- So, you're working again with Jean Paul De Coster ? On new songs ?
This moment definitively be preparing for the big show. We're coming with a remix kinda album… around this time. And, in the meantime, we are working on a new project also.
- So there will be 2 new albums of 2 Unlimited : a remix one and new stuff…
Yeah !
- With Ray & Anita songs ?
Some songs from us… But you know we have many songs, we have some songs in internet like Still unlimited, Nothing 2 lose, In da name of love… But in the meantime, we recorded many songs with different people.
We're just gonna pick some from these. Of course, Jean-Paul also have some ideas to work with producers…
- You have recorded many many songs that we don't know ?
Yeah… many songs that we don't do in the shows.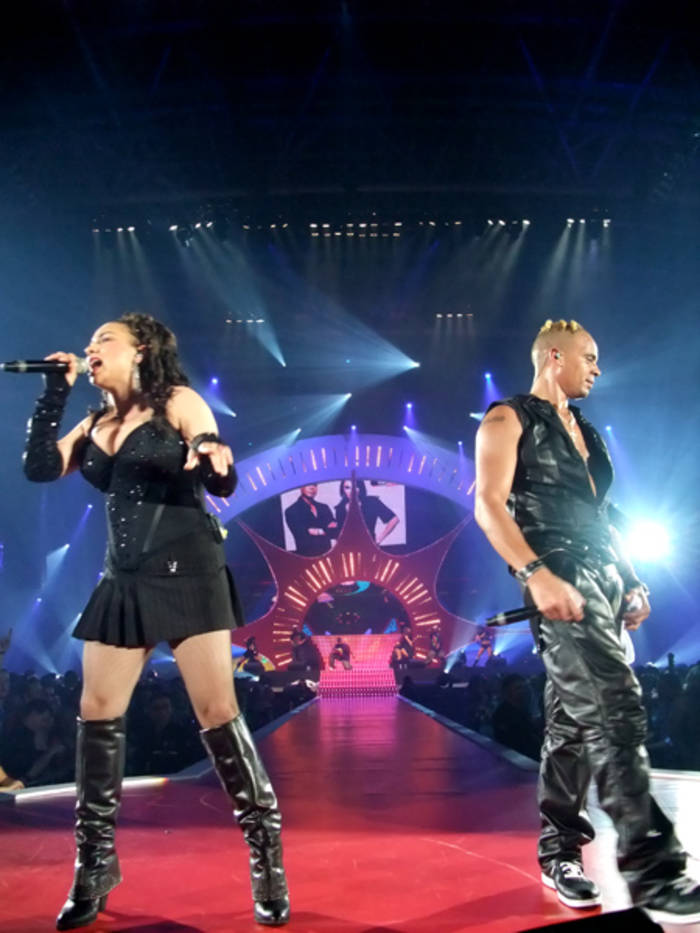 - Maybe in your full concert in Belgium ?
We probably do some of the new songs also. But now because it's 2 Unlimited, of course people wanna hear 2 Unlimited songs… It's gonna be like 80-90 minutes, a normal show. I think we can fit all the hits into it. We'll have some guest appearances also.
- Can you tell us a little name ?
No, I'm not allowed. No I'm not allowed… but there are from the 90s !
- From the 90s ?
They are from the 90s… You know, there's a lot of people touring like Culture Beat, Haddaway, Dr Alban, Snap. It's nobody of them…. And that's all I'd say ! Some artists that people will see in march lately.
- Also urban artists ?
No, it's all 90's dance.
- Maybe Milk Inc ?
Before, we worked with them. It's possibility…(Smile)
- And for the new album you will record songs with Milk Inc team, with Regi ?
No. I don't know yet. I mean I did one song on his album Registrated, Throw it up. Now, we told with different producers from England, from Holland of course… We have many good djs from Holland now. We have people like Afrojack, Armin van Buuren… We told with different people in the States, in England…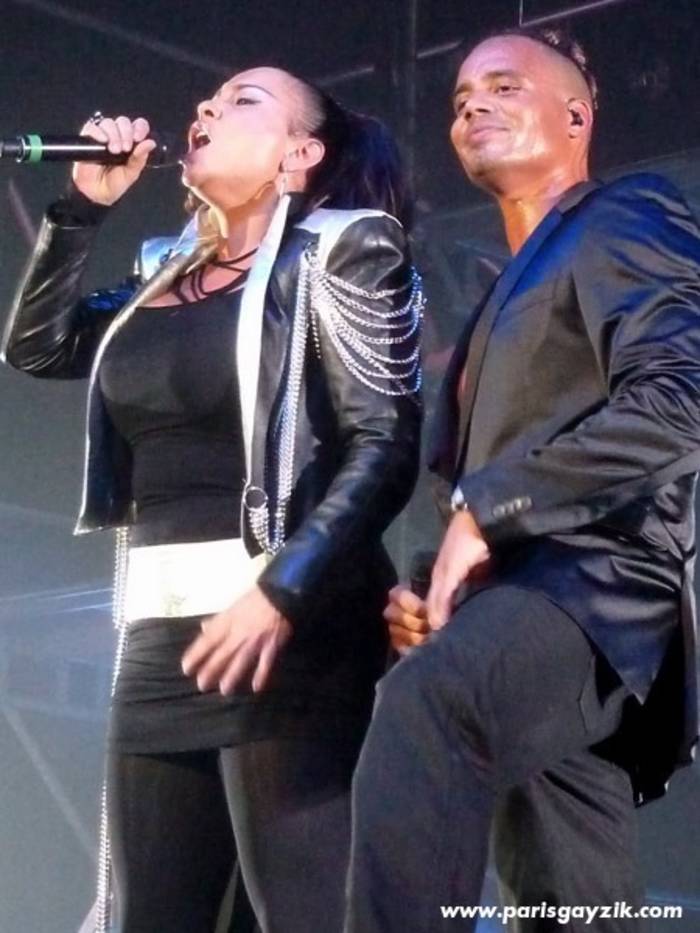 - For the remix album, there will be different styles ?
Yeah. Different styles and different djs.
- Famous djs ? Your friends ?
Friends or famous. We go for something that is good… I mean somebody like for example Afrojack bring me something good maybe. Have the name, yeah… But there's also other guys who are upcoming and are very good quality. So we don't really go for the name. It's always good to have the name also, we know. But we'll see the best product we need. It can be Afrojack, it can also be a new artist.
- What do you think about music industry today and about the 90's revival ?
The music industry now is different than when we were doin' our own thing. You could sell a lot of records back in the days. But now, you don't sell that much records. You know the downloads… So, I think the 90s were better because you could look at the product. You have the CD then. Now, you just download it. It's different. It's more digital. Back in the days, it was more like "I like you, I have the poster". But, now it's an artist. Tomorrow it's another artist. So, I think back in the days was better for artists. But you know… it's different time !